No One Will Sell You A Truck For Less
Framingham Ford is your Boston and Metro-West Ford truck headquarters, With an extensive selection of professional new and pre-owned vehicles, as well as upfitting and repair services, we are your one-stop destination for all of your heavy duty and commercial truck needs.
At Framingham Ford Truck Center, we live, breathe and work with Ford Trucks every day. In fact, the only thing we love more than Ford Trucks, is selling Ford Trucks. So if you're want the best price on a new or pre-owned Ford F-150, Super Duty, Transit or Commercial truck, no one will sell you a Ford truck for less than Framingham Ford Truck Center.
Contact Us:
877-687-3523
1200 Worcester Road
Framingham, MA 01702
Contact One of Our Ford Commercial Truck Professionals to Learn More!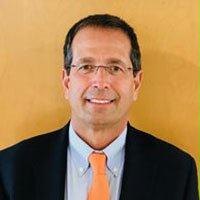 Chris Uhl
Truck Sales
Christopher.Uhl@framinghamFord.com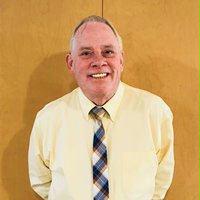 Brian T. McNulty
Truck Sales
BrianMcNulty@framinghamFord.com
Call our expert hotline at 877-687-3523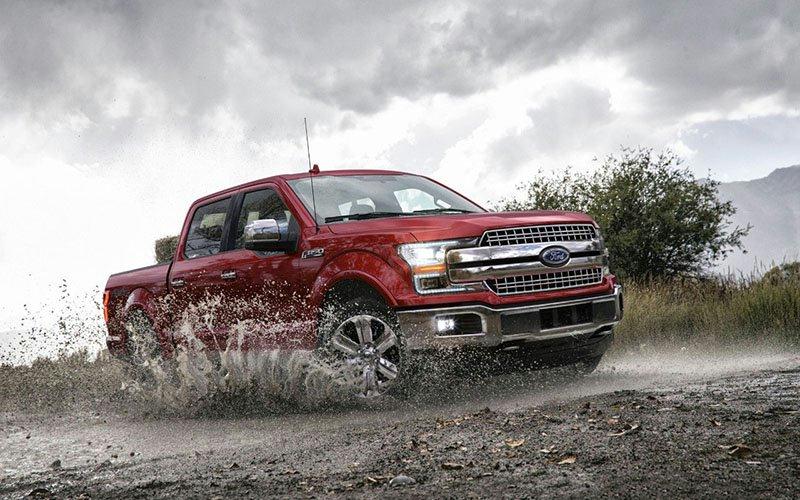 FORD F-SERIES
Tough jobs require trucks that can take all the dirt and heat thrown at them - and then some. Ford F-series trucks are built to work hard so you don't have to.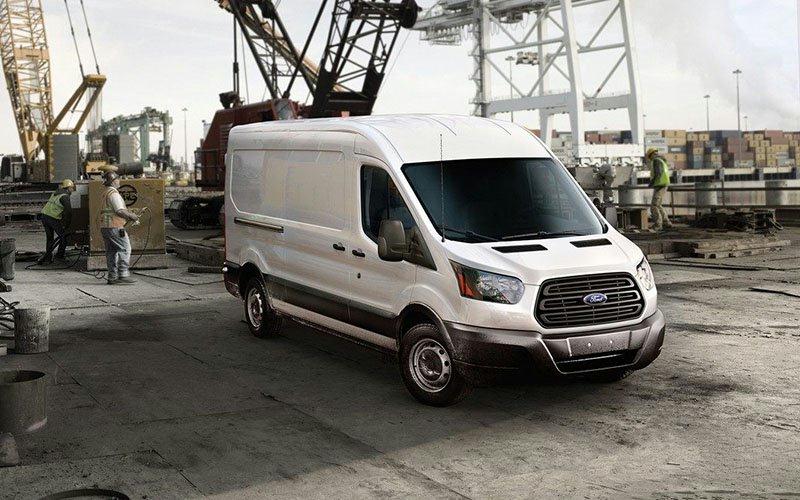 TRANSIT VANS
Ford Transit Vans are engineered to deliver the capability you need in a big way. Maximize your workday in ameasures up very well with safety and available driver-assist technologies.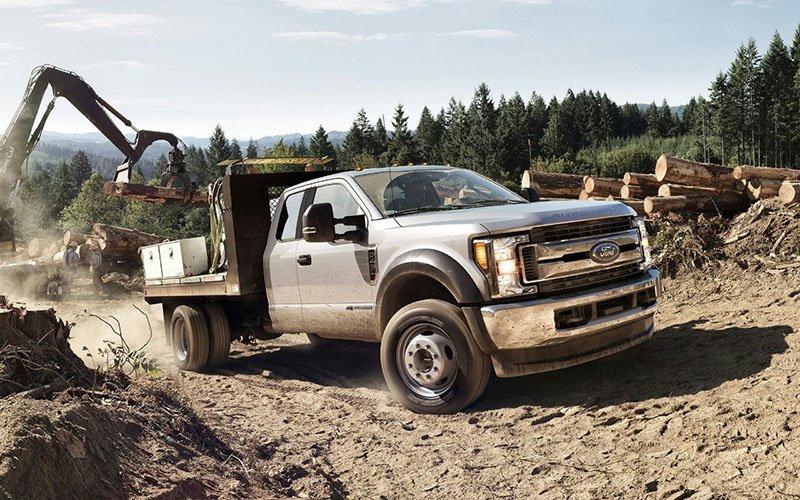 CHASSIS / DUMP / UTILITY TRUCKS
Ford Chassis cabs are made of high-strength, military-grade, aluminum alloy that's lighter than steel yet incredibly strong, while the under-cab and C-channel.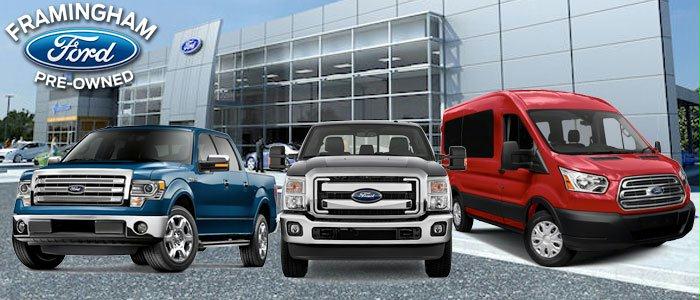 Pre-Owned Commercial Vehicles at Framingham Ford
Take a look at the large selection of pre-owned commercial vehicles that we currently have on our lot. Give us a call and one of our sales consultants can help you find the perfect vehicle.
Framingham Ford Has the Upfitting Expertise For Your Business
We offer a wide range of commercial truck and van upfits from Knapheide, Dejana, Signarama, Adrian Steel, Ranger Design, Metropolitan and other brands you've grown to trust. Our Truck Center experts can also help you with the latest upfit assistance programs offered by Ford that can save you hundreds, even thousands of dollars. Upfits from Framingham Ford exist for one simple reason: to make your business run more efficiently, thus maximizing its profit-making potential.